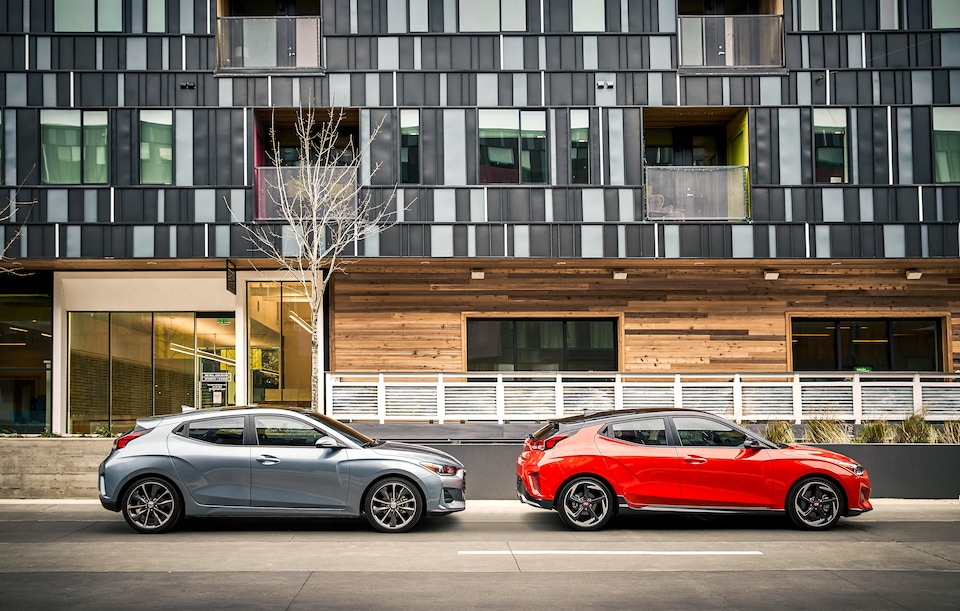 ?
If you want a vehicle that will make whomever you drive by take a second look, the 2019 Hyundai Veloster is the car for you. This gorgeous and sporty vehicle is truly one-of-a-kind. Not only does it have the style that you want and the technology that you're looking for, but it's also peppy under the hood and available in multiple trim levels to customize your personal Veloster experience.
What's So Unique About The 2019 Hyundai Veloster?
There are plenty of hatchbacks, sedans, and coupes on the market, so what really makes the 2019 Hyundai Veloster stand out?
It Has Three Doors - Yes, you read that right; three. The front two doors make the Veloster mimic the sleek design of a coupe, especially with the sloping roofline and cutout lines, while a third hidden door behind the front passenger seat allows for easy access to the rear seats. Whether you're bringing extra friends along for the ride or you're taking the kids to get ice cream, this third door is key to making entering and exiting your Veloster run smoothly.
Two-Tone Roof - Any car can have stunning exterior colors, but the Veloster is able to include a two-tone option that blacks out the roof, creating a bold statement.
It's Also A Hatchback - So if the Veloster isn't technically a sedan, because it doesn't have four doors, but it isn't a coupe, because it has three, then adding a hatch to the rear must make it a hatchback, right? Exactly! This helpful feature lets you place your large cargo items with ease all while keeping it beautiful with a rear spoiler, diffuser, and gorgeous available LED tail lights and dual center-mounted exhausts with chrome tips.
Any way you look at the 2019 Hyundai Veloster, you're going to fall in love. We encourage drivers to visit our SouthTowne Hyundai of Riverdale dealership to see what features lie within the cabin and under the hood and to take any of our 2019 Hyundai Veloster models for a test drive today!