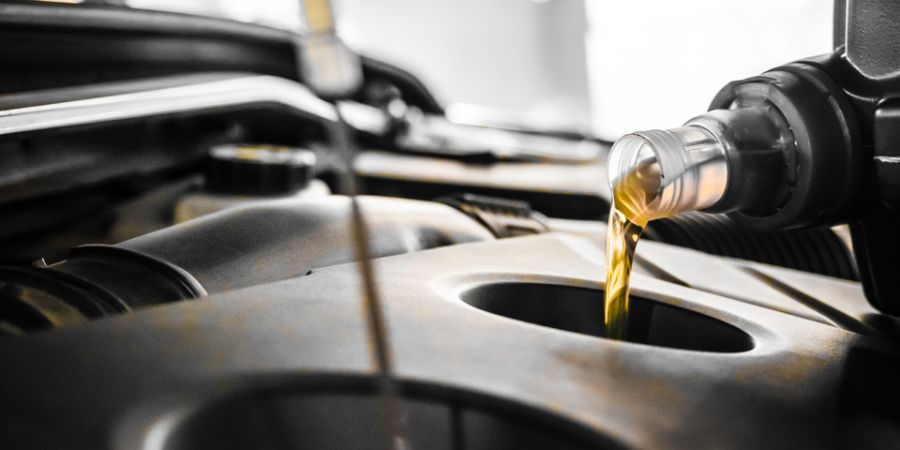 Stop by Our Service Center for an Oil Change Near Atlanta
If your car is in need of an oil change near Atlanta, then you've come to the right place. At SouthTowne Hyundai, your local Riverdale, GA dealership, we have a top-notch service center where we can perform oil changes and all kinds of auto services to keep your car in great shape.
Why does my car need an oil change?
Oil changes are an important part of keeping your car in great shape and making sure it runs smoothly. Oil protects your engine from friction and heat, allowing it to perform correctly. Over time, that oil will lose its protective properties, preventing it from doing its job and leaving your engine unprotected. Eventually, it will start to break down, which can corrode your engine, leading to expensive repairs. That's why it's important to get regular oil changes. With regular oil changes, your engine will stay protected and keep running at its best. Oil changes can also help increase your car's longevity, so you can keep enjoying a great ride for many more miles.
How often should I change my car's oil?
Many technicians recommend getting an oil change every 5,000 miles. However, that interval varies depending on the type of car you drive, your driving habits and the local driving conditions and climate. Check your owner's manual to find the manufacturer-recommended interval for your car and talk to your technician to determine what's best for your vehicle. If you drive a Hyundai, you can use our handy maintenance schedule tool right here on our website to find the recommended oil change intervals for your car.
Where can I get an oil change near Atlanta?
If your car is in need of an oil change near Atlanta, come on over to SouthTowne Hyundai. At our dealership serving Jonesboro, GA, we have a top-notch service center where we can change your oil for you. We have a state of the art service facility, along with a team of highly-skilled technicians who will take good care of your car. We have years of experience working with Hyundai vehicles, as well as a variety of other makes and models, so we know the best way to keep your car in great shape.
When you service with us, you can expect not only great auto service, but also great customer service and competitive prices. We work hard to make sure you have a great experience at our service center; we're always happy to answer your questions and keep you updated. We also offer fair, affordable prices that you can count on. And if you're interested in saving even more, be sure to check out our service specials as well.
When your car is ready for its next oil change, be sure to schedule your service at our Riverdale, GA service center near Stockbridge, GA. You can make an appointment online or by phone. Then when you bring your car in, we will take good care of your vehicle so you can get back out on the road to enjoy a great ride.
Make an Inquiry